Marketing experts around the world are giving the same dose of advice that we have been serving up since 2011, boost up the visual storytelling. For example, Rachel, halfGenius Co-Founder, is currently reading Alice in Wonderland and wound up purchasing two copies. Why? Well, first she purchased a collegiate style edition that sat on her nightstand, unread for a few months. Then it dawned on her that she would be more enthused to read her book if it had illustrations. After all, visuals and fun are not just for kids.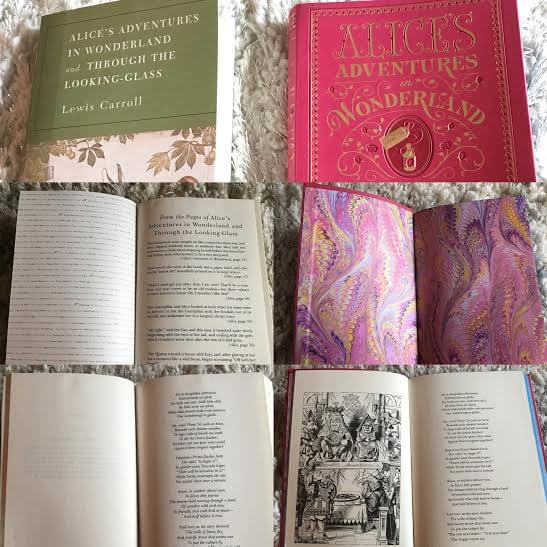 To successfully engage your followers, it's no longer enough to publish content without an image or video. While, the use of visuals easily provides brands with more views than text alone, data shows that content with relevant images receive 94% more views than content without relevant images. 1 We can't end the discussion there, believing that there are way greater benefits than simply an increase in views.
IMPORTANCE OF VISUAL STORYTELLING
Visuals are much easier to digest than text, giving brands the ability to better engage and communicate their message with followers.
Visual content reaches an individual's brain in a faster and more understandable way than textual information. Or, more accurately, a person's brain is hardwired to recognize and make sense of visual information more efficiently, which is useful considering that 90 percent of all information that comes to the brain is visual. 2Felicia Golden, EyeQ Insights
Additionally, research shows that "when people hear information, they are likely to remember only 10% of that information 3 days later. However, if a relevant image is paired with that same information, people retained 65% of the information 3 days later." 3 Use this knowledge to your advantage, so your brand's communications will be more easily seen, heard, and most importantly retained with a stronger ROI.
In our humble opinion, views can only be considered successful if the message resonates with viewers and they recall your message. A message that is seen but forgotten may be providing you with a set of positive analytics but offer no return – like a dog that is all bark, no bite.
TIME TO BUMP UP THE VISUALS
While, creating visuals may be difficult for companies that do not have in-house design talent, there's no need to give up hope. Today there are a myriad of programs, websites, and apps that offer brands a do-it-yourself option. If the DIY approach becomes a blackhole of time and resources for you, we are always here to help.
Interactive art and design is our beginning and end, as we constantly strive to bring innovation and a fresh perspective to all brands we represent. At halfGenius, we offer a plethora of design services from graphic design to illustration, to help brands visual communicate their messaging.